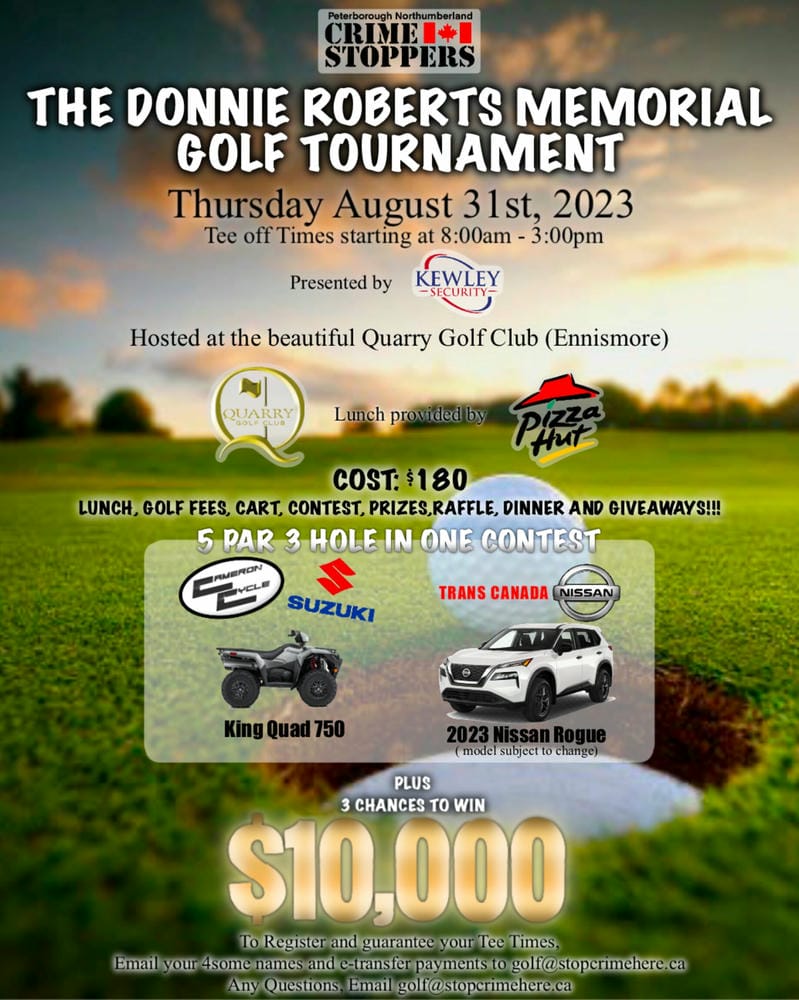 To contact Crime Stoppers with a tip
Calls are never recorded or traced. Crime Stoppers does not subscribe to call display.
Or, simply click the large red button to the right –> to submit electronically.
To contact the Coordinator of Crime Stoppers for any administrative inquiries
Peterborough Northumberland Crime Stoppers
500 Water St.
Peterborough ON  K9J 7Y4
Canada
Phone:  705-745-9000, or 705-876-1122 ext. 240
Email: info@stopcrimehere.ca
Detective Constable Keith Calderwood – Peterborough Police Service
Provincial Constable Greg Stokes – Ontario Provincial Police
To Become a Volunteer

How else can I help?
If you would like to actively get involved with Crime Stoppers please download
and complete the volunteer application document.