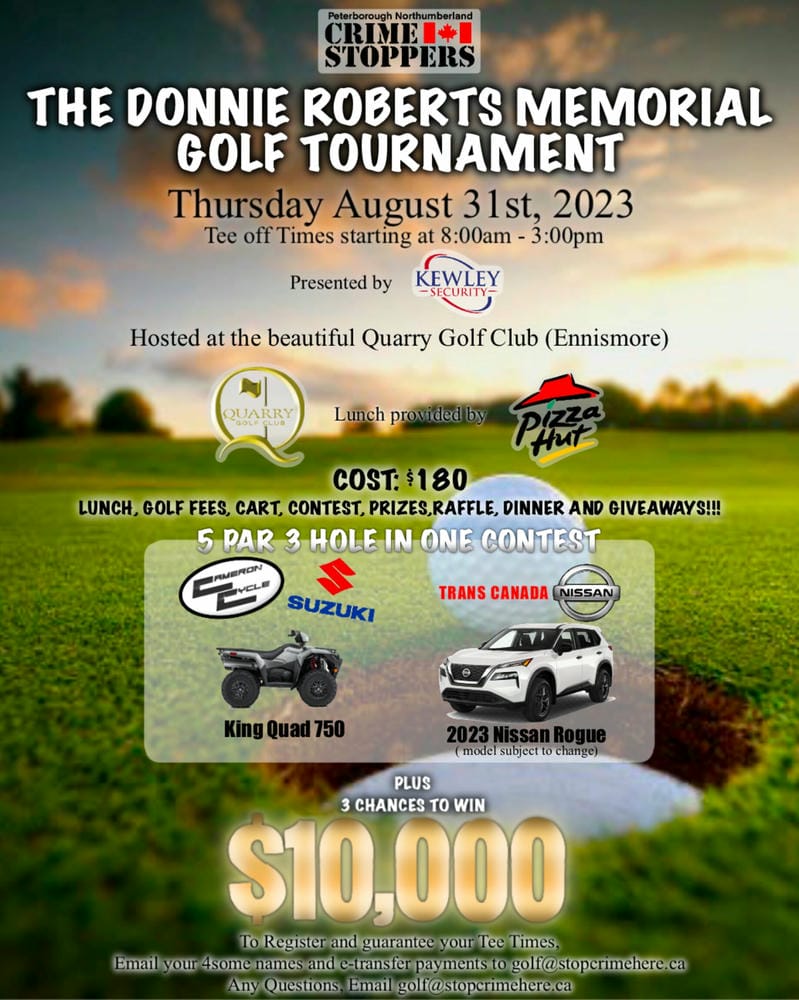 Peterborough Northumberland Crime Stoppers is a non-profit, charitable organization run by a volunteer community board. The program is supported by donations from individuals, concerned citizens, businesses, and service clubs. All donations to Crime Stoppers go toward the operation of the program, which includes the payment of rewards for successful tips, promotional material, board development and community events.
For every $1.00 paid out in TIPS, Peterborough Northumberland Crime Stoppers recovers over $300 in stolen property or illicit drugs. On an annual basis, Crime Stoppers pays out an average of $25,000 in rewards.
Donations of cash or services are always appreciated. For more information about making a  services donation, please contact our office at 705-745-9000.
By eTransfer: Please send the transfer to info@stopcrimehere.ca. Also, please include your email address in the memo part of the E-Transfer so that we can email you a receipt.
By Cheque: To make a donation by cheque payable to Peterborough Northumberland Crime Stoppers and mail to:
Peterborough Northumberland Crime Stoppers
500 Water St ,
Peterborough Ontario  K9J 7Y4
Canada
A tax receipt will be issued for amounts of $10.00 or more.
Further questions can be emailed to info@stopcrimehere.ca
Thank you very much for your generous donation.