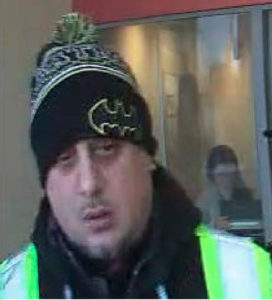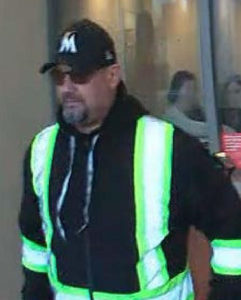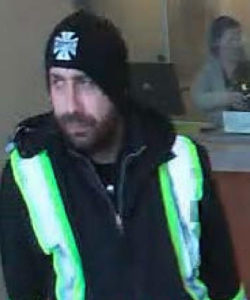 The Peterborough Police Service is warning local residents of a distraction theft scam currently circulating in our area.
In March of 2019 the elderly victim was at the checkout line at a Lansdowne Street grocery store when three men all dressed in matching construction outfits worked in concert to distract him and steal his debit card.
While paying with his debit card one of the men got directly behind the victim and was able to see his PIN number. Another man moved in close to the victim, dropped money on the ground then told the victim he had dropped cash. The victim believed it to be a distraction since he doesn't carry cash. At some point during the interaction the victim's debit card was taken from him. A third man was also in the area of the checkout line. All three fraudster left the store after the interaction.
When the victim arrived home he noted his debit card was missing and notified his bank. The bank told the victim that his stolen debit card has been used three times at various ATM machines and approximately $1,820.
Incidents of a similar nature with similar suspects have been taking place in other areas of the province.
We are asking residents to remain vigilant when at a store checkout and to report any suspicious behaviour to police.
The three suspects are described as follows (Please see photos below):
Approximately 40-50 years old
Black baseball hat with Miami Marlins logo
Construction jacket with green and silver reflective stripes
Approximately 30-40 years old
Black, yellow and white batman toque
Construction jacket with green and silver reflective stripes
Unshaven dark facial hair
Black toque with white West Coast Choppers logo
Always have situational awareness when you have your payment card out and ready to use.
Be aware of who is behind and in front of you. Make sure people are not in your personal space or looking over your shoulder.
Use your body as a shield to protect your PIN
Be aware of distractions taking place when paying with your bank card. If someone tries to divert your attention towards something else ie. cash on the floor, retrieve your payment card first before looking at the distraction.
Anyone with information on this incident or similar incidents in our area is asked to call the Peterborough Police Service at 705-876-1122 or Crime Stoppers at 1-800-222-TIPS or Crime Stoppers online www.stopcrimehere.