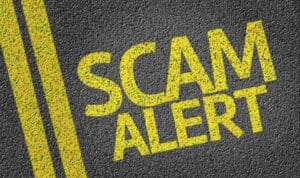 Peterborough Police investigating after an incident at a business in Lakefield.
On Friday, May 12, 2023, officers were made aware of an incident that happened on Thursday, May 11, 2023.  The business owner reported that there had been an agreement to have the parking lot repaved.  The company started the work but did not complete the job despite money being exchanged.  In total $15,000 was lost.
The first suspect was described to police as:
Male, white
Heavier build
Irish accent
White baseball hat
Blue golf shirt
Khaki shorts
White sport socks
Sandals
The second suspect was described to police as:
Male, White
Medium build
Red hair
Irish accent
Black t-shirt
Black shorts
Black shoes or boots
Anyone with information is asked to call Peterborough Police at 705-876-1122 x555 or Crime Stoppers at 1-800-222-8477 or online at www.stopcrimehere.ca
Vehicles Damaged Suspects Sought
Peterborough Police investigating after several vehicles were reported damaged over the weekend.
It's believed the incidents happened sometime between 10:30pm on Friday, May 12, 2023 and Saturday, May 13, 2023 in the underground garage at 300 Hedonics Road.  At least five vehicles were damaged with windows smashed.  In several cases, items were taken from the vehicles.
Anyone with information is asked to call Peterborough Police at 705-876-1122 x555 or Crime Stoppers at 1-800-222-8477 or online at www.stopcrimehere.ca