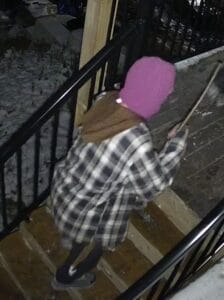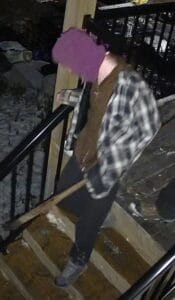 Members of the Peterborough County Detachment of the Ontario Provincial Police (OPP) are asking for the public's assistance in identifying a suspect.
Officers responded to a break and enter complaint that occurred at a business located on Lakefield Road on November 19, 2022 at approximately 7:15pm. The complainant reported that two male suspects were captured on video surveillance attempting to enter the business.
Officers were on scene within minutes and observed a vehicle with two occupants in the parking lot. The vehicle fled at a high rate of speed when approached by officers. Officers did not pursue due to concerns for public safety, but the licence plate was obtained.
One suspect was identified, arrested and charged.
Kristopher ELVES-PEACOCK (age 19) of Peterborough, has been charged with:
• Break, enter a place-commit indictable offence
• Theft under $5000
• Flight from peace officer
• Dangerous operation
• Drive without authorized accompanying driver
The accused is scheduled to appear before the Ontario Court of Justice in Peterborough on December 20, 2022.
The outstanding suspect was observed to be wearing dark pants, a plaid long sleeve shirt, pink/purple hat and had a dark backpack with reflective bands. (See attached photos)
Investigators are actively looking for information that may lead to the identification of the suspect. Police urge the public to call in tips on this case, or others, to the Peterborough County OPP at 705-742-0401, the non-emergency line (888) 310-1122 or to Crime Stoppers at 1-800-222-TIPS (8477)
To serve our province by protecting its citizens, upholding the law and preserving public safety.
Peterborough County OPP values your contribution to building safe communities. If you have information about suspected unlawful activity, please visit Crime Stoppers at: stopcrimehere.ca or call 1-800-222-TIPS (8477).